While reading
Fr. Mark Carr's "A Holy Rule for Internet Communicators,"
I came across some suggestions to help us in our Scripture reading and sharing. Actually he is discussing how Catholic Bloggers should conduct themselves. For more on Catholic Bloggers, you can link to the real article, above, or my other
blog
, for my spin.
Use the three color pen method taught by Mons. Jonas Abib. (Monsignor Jonas learned that Pope John Paul II used the same method.)
This means: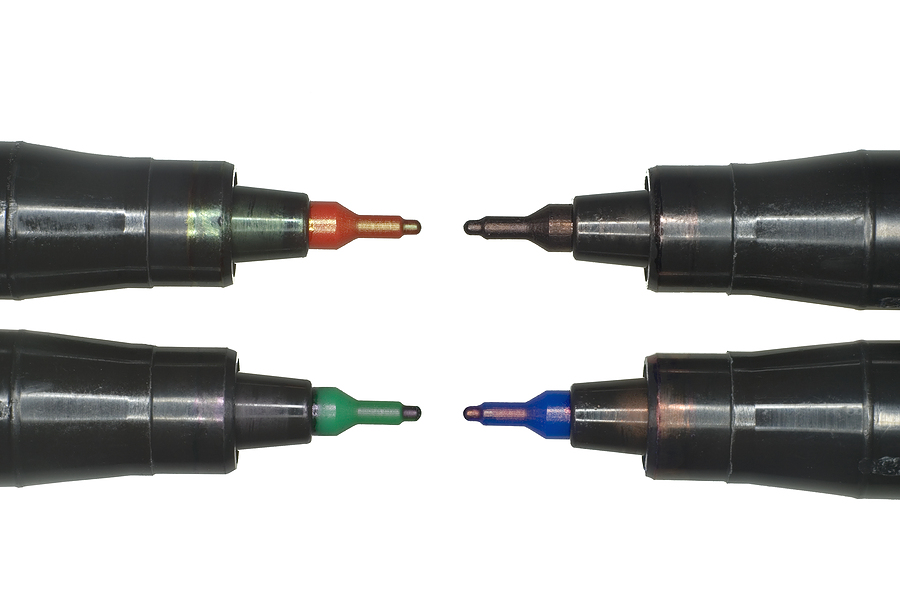 a.) Underline any command forms directed to the reader in red. (i.e. Phillipians 4:4 "Rejoice in the Lord Always")
b.) Underline any principles in black (i.e. 1John 4:8 "Who does not love does not know God, because God is love")
c.) Underline any promises in green (i.e. Romans 8:11 "And if the Spirit of him who raised Jesus from the dead is living in you, he who raised Christ from the dead will also give life to your mortal bodies through his Spirit, who lives in you.")
Actually I've seen Bibles that come with all the passages where Jesus is speaking, highlighted in yellow.
My Bible is going to be pretty colorful.